You can easily Switch between Multiple Profiles on the New Mobile App. You can view all Credits, Skills, Personal info, Media, Etc. visible on each profile.

How to Switch Between Profiles

1. Tap on the Main Menu icon indicated by the Thumbnail.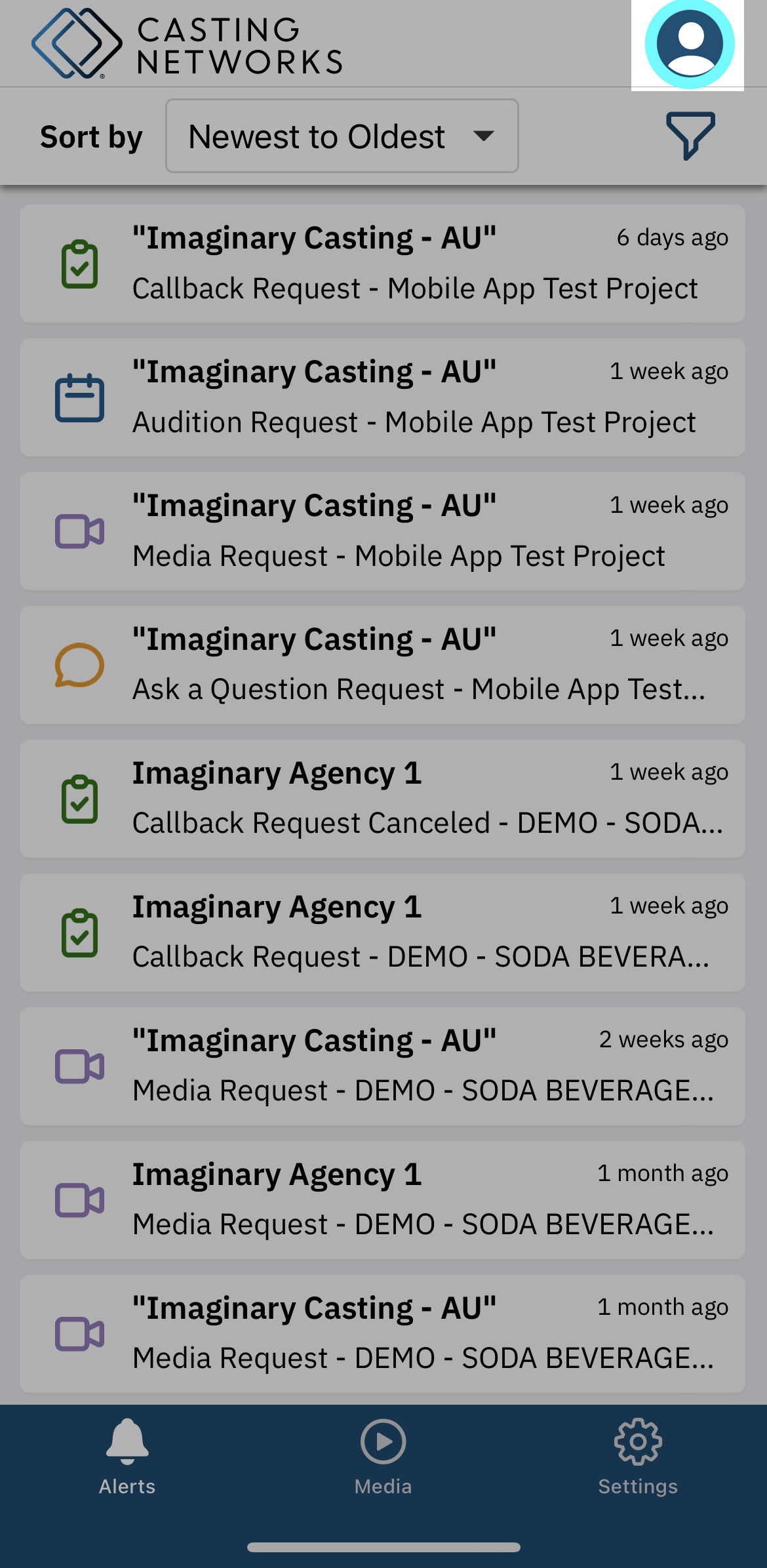 2. Tap on 'Switch Profile'.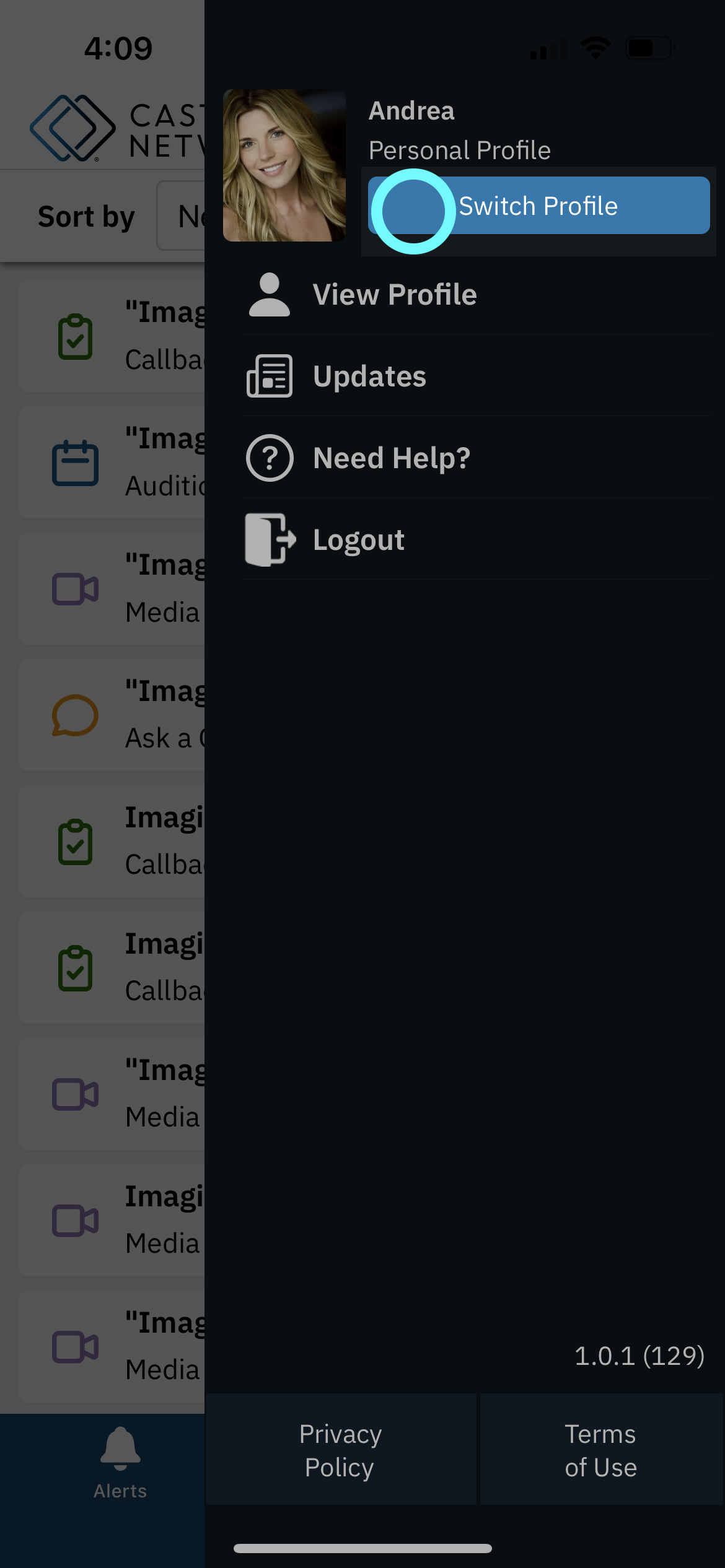 3. Tap on the Profile that you'd like to View and then Tap on 'View Profile':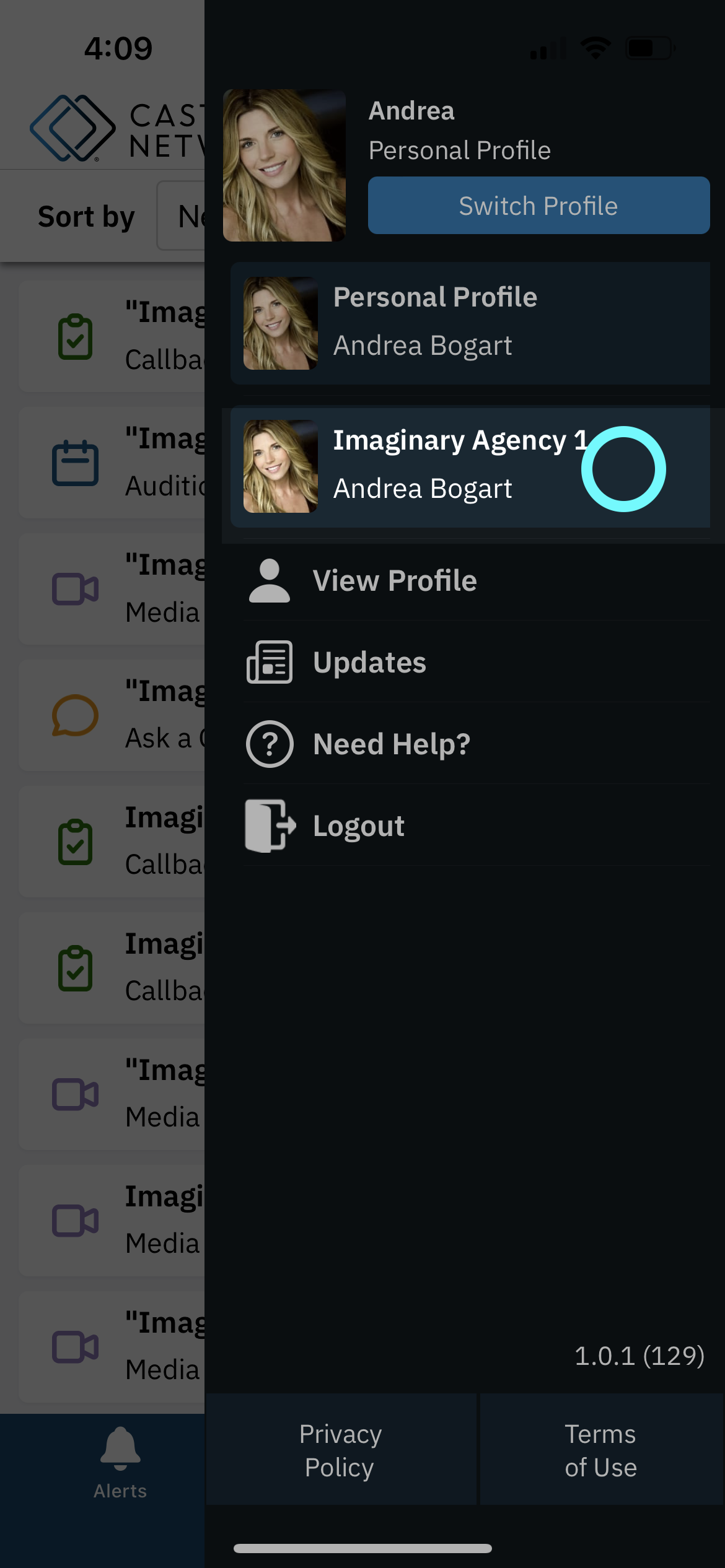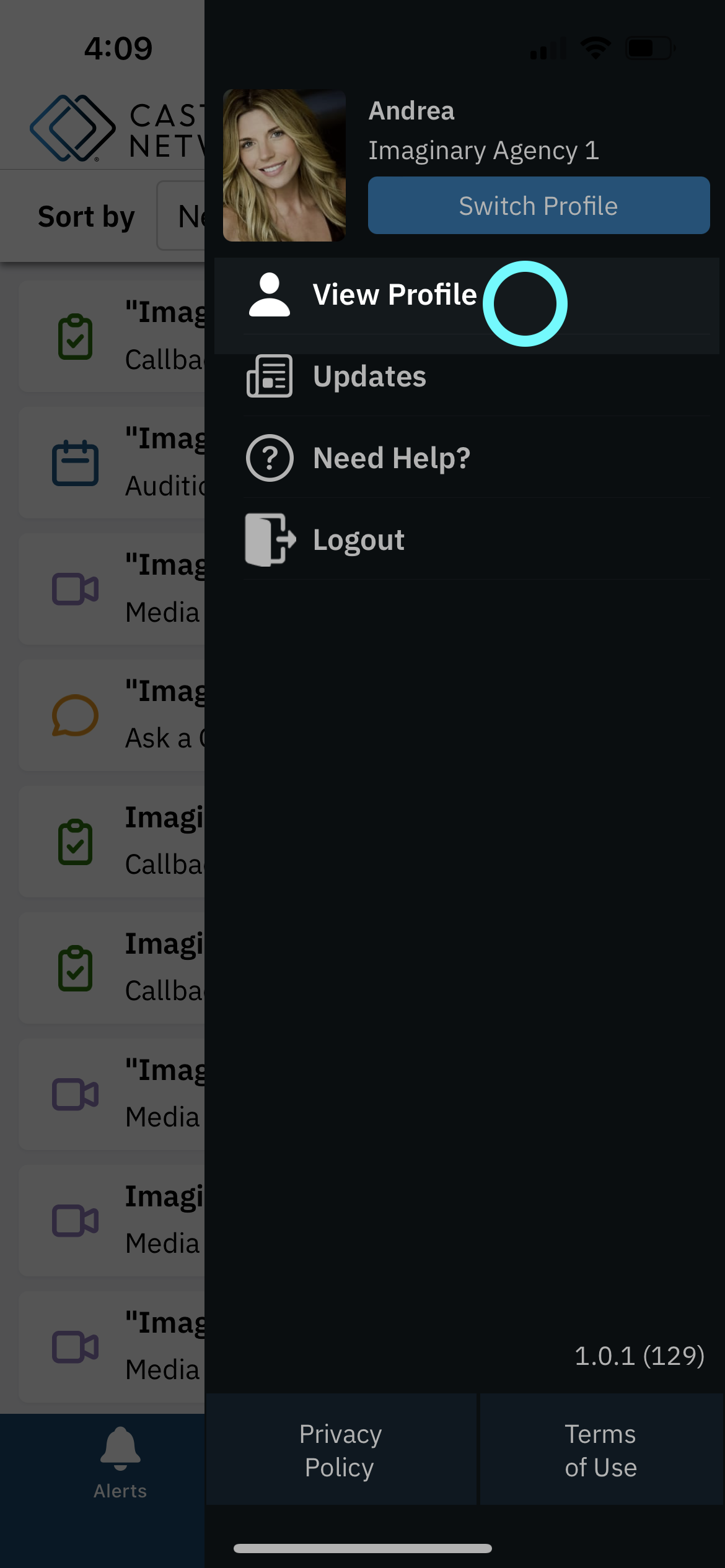 4. You will be able to view Info, Media, Appearance and Preferences for the Selected Profile: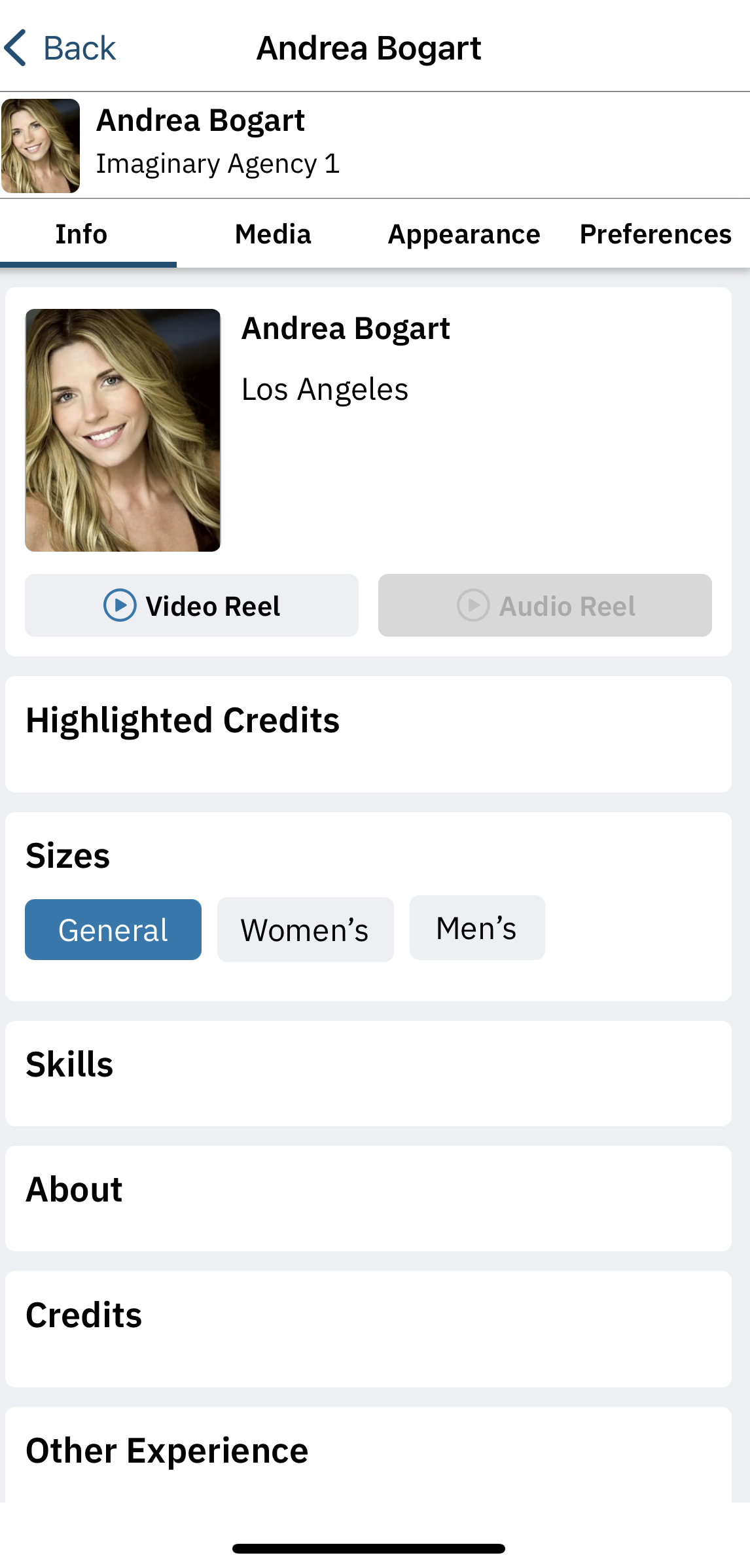 Please note that users will not be able to Edit Info, Appearance or Preferences on the iPhone App. To edit any of the above or to upload Media to a Profile or Media Bank, users would need to login to their Accounts on app.castingnetworks.com using their Device's Web Browser.
For an in depth demonstration of this process, view the tutorial video below: