Live Presentation vs.
Custom Presentation
Live Presentation
A live presentation updates automatically based on any changes made to the selected sessions.
We recommend using live presentations as they update automatically.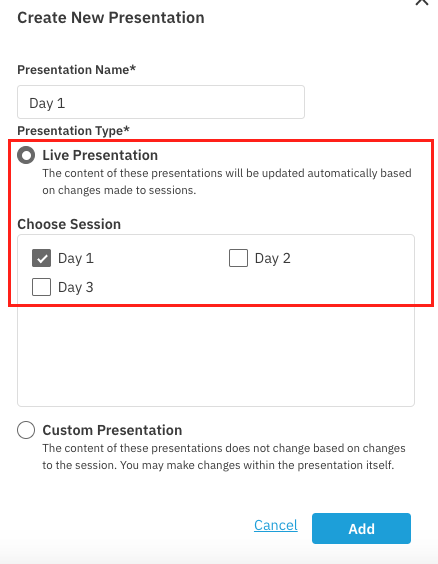 Custom Presentation
A custom presentation stays the same regardless of any changes to a session. You are able to manually make changes to the presentation itself.