Text Message Notifications
Talent based in the United States can now opt-in to receive text message notifications. You can receive text messages for every Casting Networks audition, callback, question, and media request.
Please note: If you are adding text notifications to

more than one talent profile

, you may need to wait 5 minutes to add a number to another talent profile.
Click to Jump:
How to enable text message notifications
To enable text message notifications follow the steps below:
1. Log in to your account and select Account Settings > Notification Settings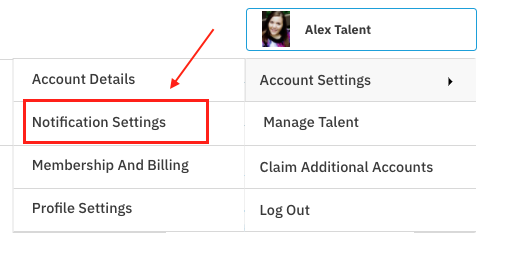 2. Under Communications from Representatives and Casting Directors, select Text Me.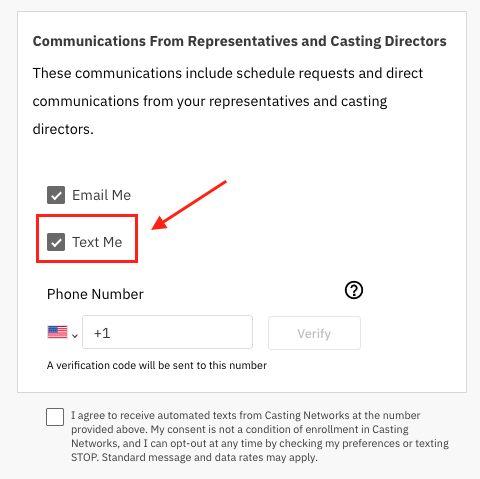 3. Follow the prompts to verify your phone number and agree to receive automated texts from Casting Networks.

4. Click Save Changes.
How to disable text message notifications
To opt-out of text message notifications, you can text STOP at any time.
You can also disable text messages via your account:
1. Log into your talent account
2. Go to the menu at the top right of your account, hover over Account Settings
3. Select Notification Settings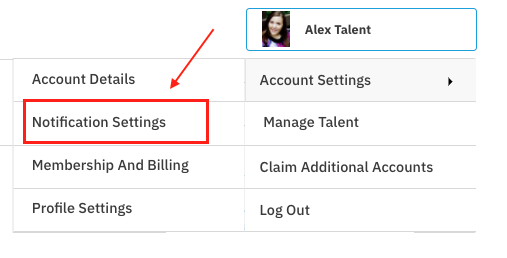 4. Scroll down to to the 'Communications from Representatives and Casting Directors' section and UN-check Text Me then select Save Changes