Casting Directors are able to send you a message for any talent in their scheduler.
If you receive a message from casting, you will find the message on your worksheet.
Replying to a message from Casting:
1. Go to the Worksheet tab

2. If casting has sent a message regarding a talent in their schedule, you will see a red message bubble on the chat icon under the 'Your Response' column.

3. Click on the icon to view the message and reply. Press Send when ready to send your message to casting.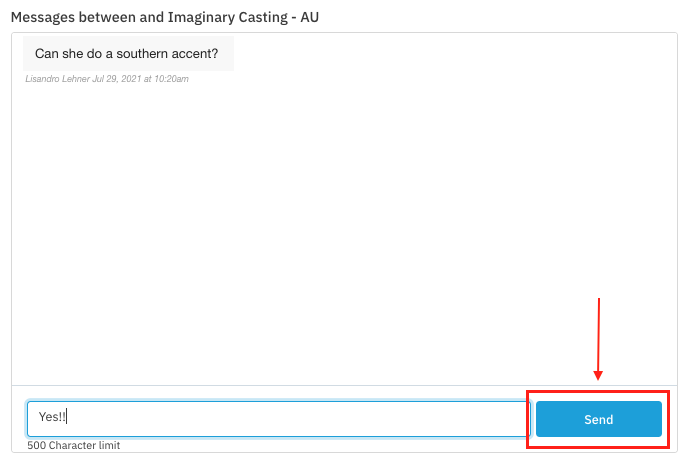 Once sent, you will see your message along with a timestamp under neath.

If you need to, you can send a message to casting on an audition request.
Click the Chat Icon at the bottom of the request.

Related Articles: