To edit your talent's profile:
1. Click Talent in the global navigation bar
2. Click Edit Profile below any talent's profile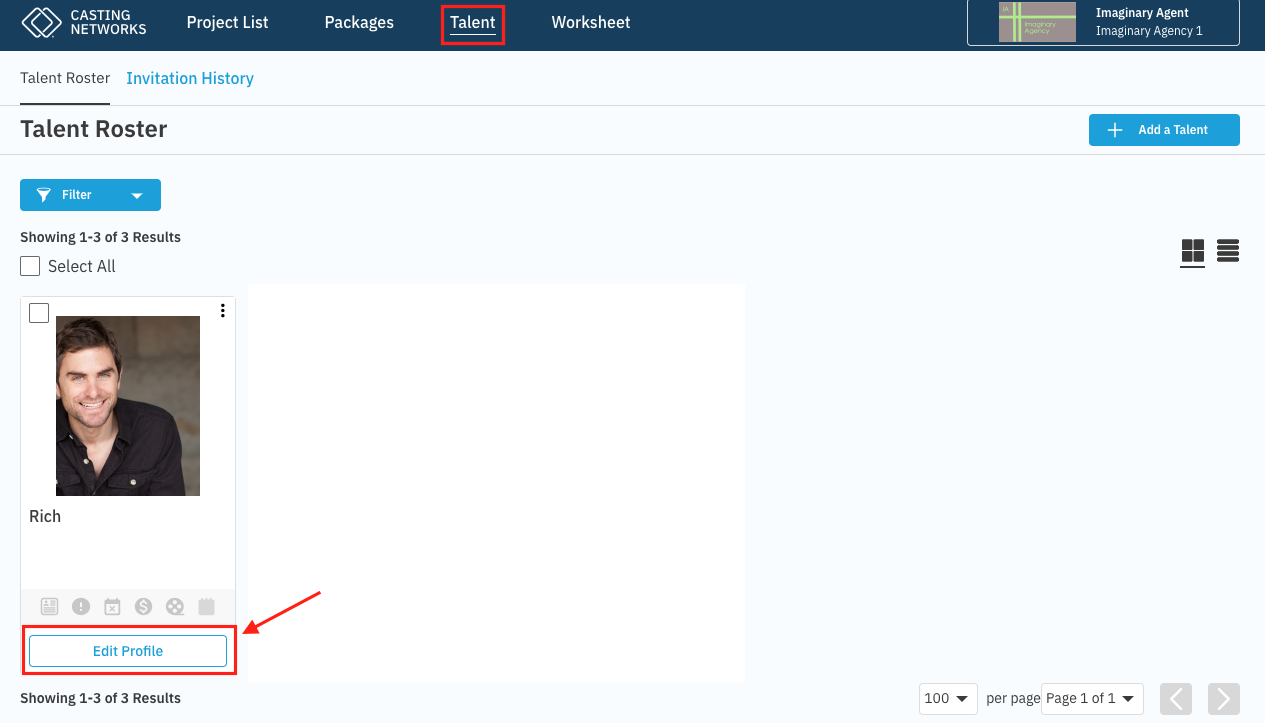 3. Click Edit in relevant sections, or on individual sections or items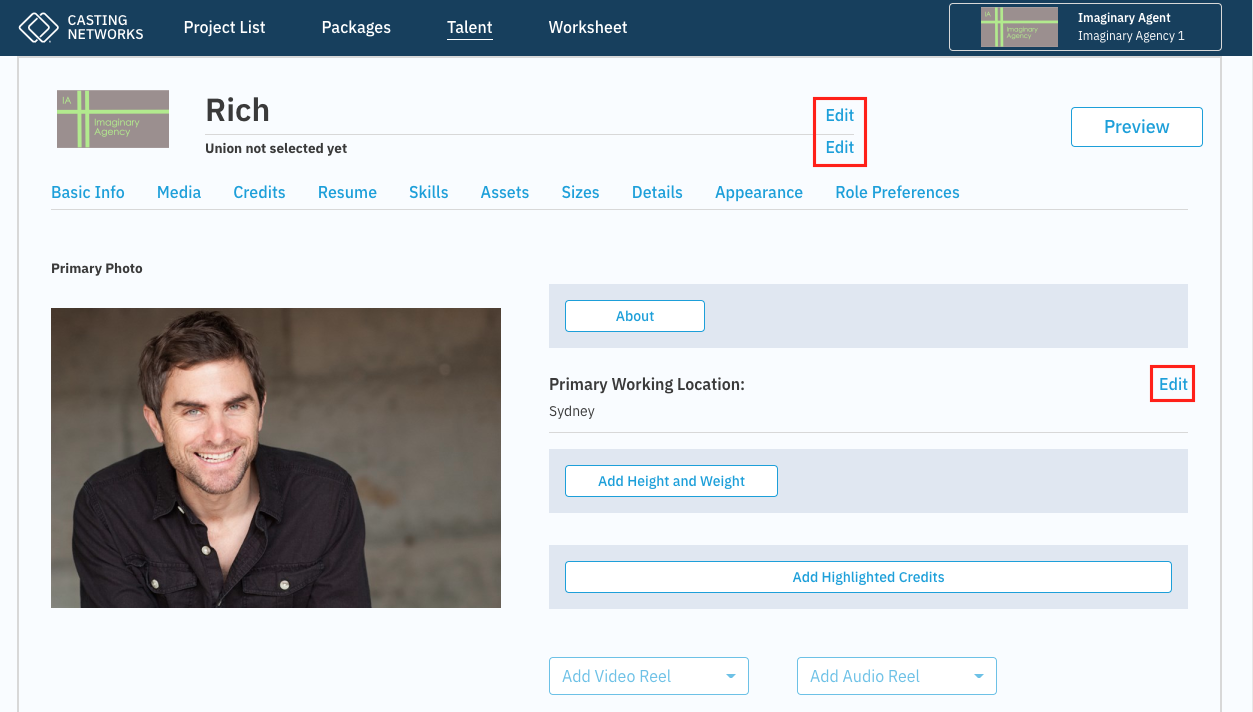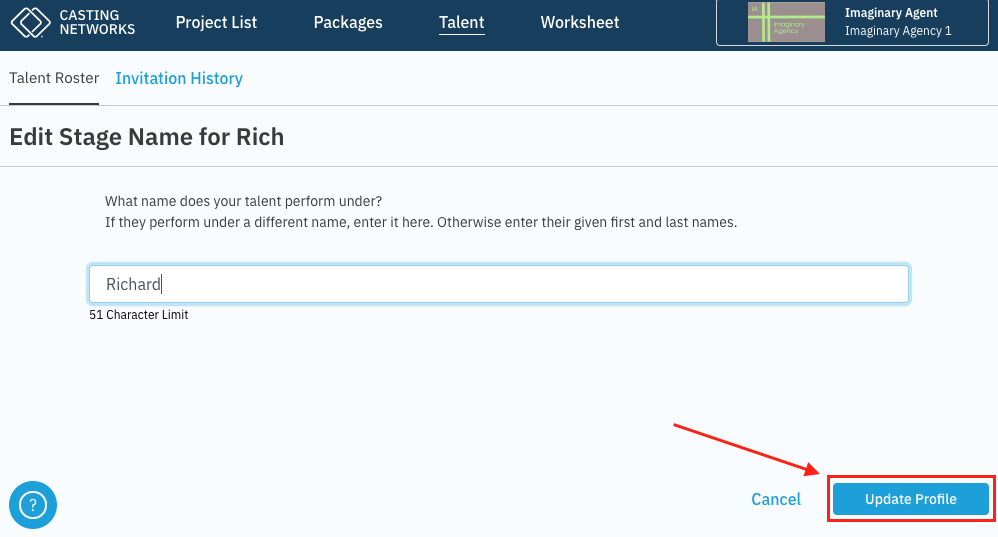 If needed, make sure you click to Update Profile your edits. You can also get to the edit profile page for your talent while submitting your talent. Click on the overflow menu (⋮) and choose Edit Profile.
Helpful Articles: