No problem! If you deactivated your profile with your agent or manager, you are able to reactivate the profile.
1. Click on your name in the top right corner
2. Hover over Account Settings and choose Profile Settings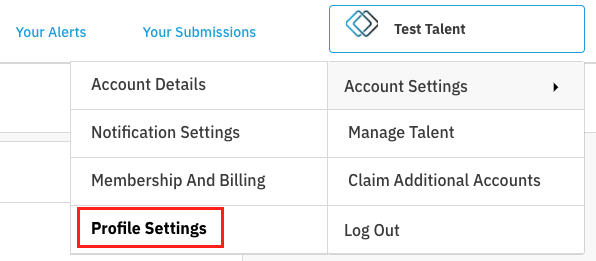 3. Choose the profile you would like to reactivate
4. Click Activate This Profile

Please Note: You are able to reactivate any profile you have deactivated. If your talent representative dropped the profile, they will need to reactivate should you begin working with them again.
Related Articles: