We no longer "switch representation" on profiles; a

new profile needs to be created for new representation

. If you need help removing a profile from your account please follow the steps below.
To deactivate a represented profile in your account:
1. Click your name in the top right of your account
2. Hover over Account Settings and choose Profile Settings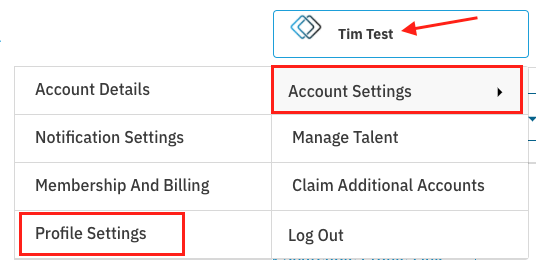 3. Click the overflow menu (⋮) to the right of the represented profile you would like to deactivate
4. Click Drop This Profile

5. Click Yes, drop this profile to remove the profile

This account will no longer be visible in searches, cannot be submitted to roles by your representative, and will not appear in your representative's active roster. This action can be undone at any time.
Related Articles: