To create a project on Casting Networks:
1. Click New Project

2. Enter project information (Note: required information will be denoted with an asterisk*)
3. Click Save Project and Add Role

4. Enter role information including any audition information or submission requirements, as well as your publication settings
5. Click Save and Add Another Role to continue creating roles or Save and Go to Project Overview to review and publish

6. When on the Project Overview, click Publish

7. Select Publish
You will be able to include a message to talent representatives or to talent, depending on your publication settings for these roles.
8. Click Publish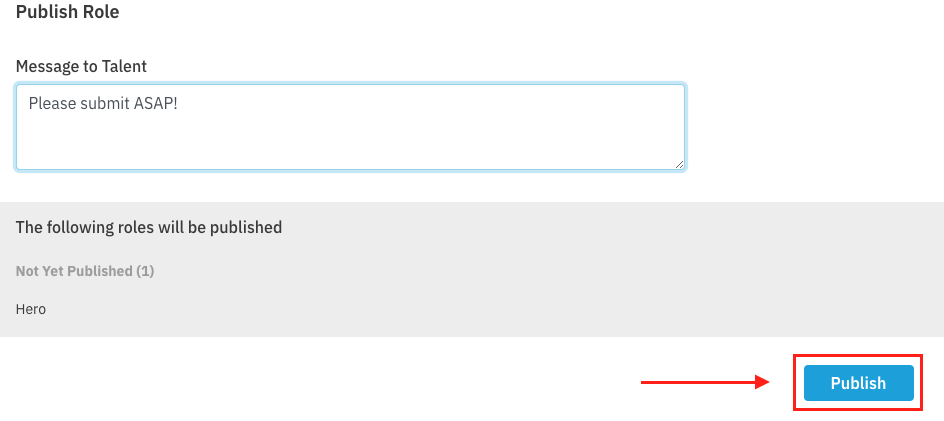 Helpful Tip: You can always refer to the "Projects List" or the Project Overview to view the status of any of your projects. Your project will appear as Active if you have published roles in the project or Not Yet Published if you have yet to do so.