When viewing the Worksheet, to forward a request individually, click the right facing arrow and include a message if you'd like.

You can forward multiple requests at once by selecting the checkbox on the left hand side of each request and choosing Forward in the bottom right corner.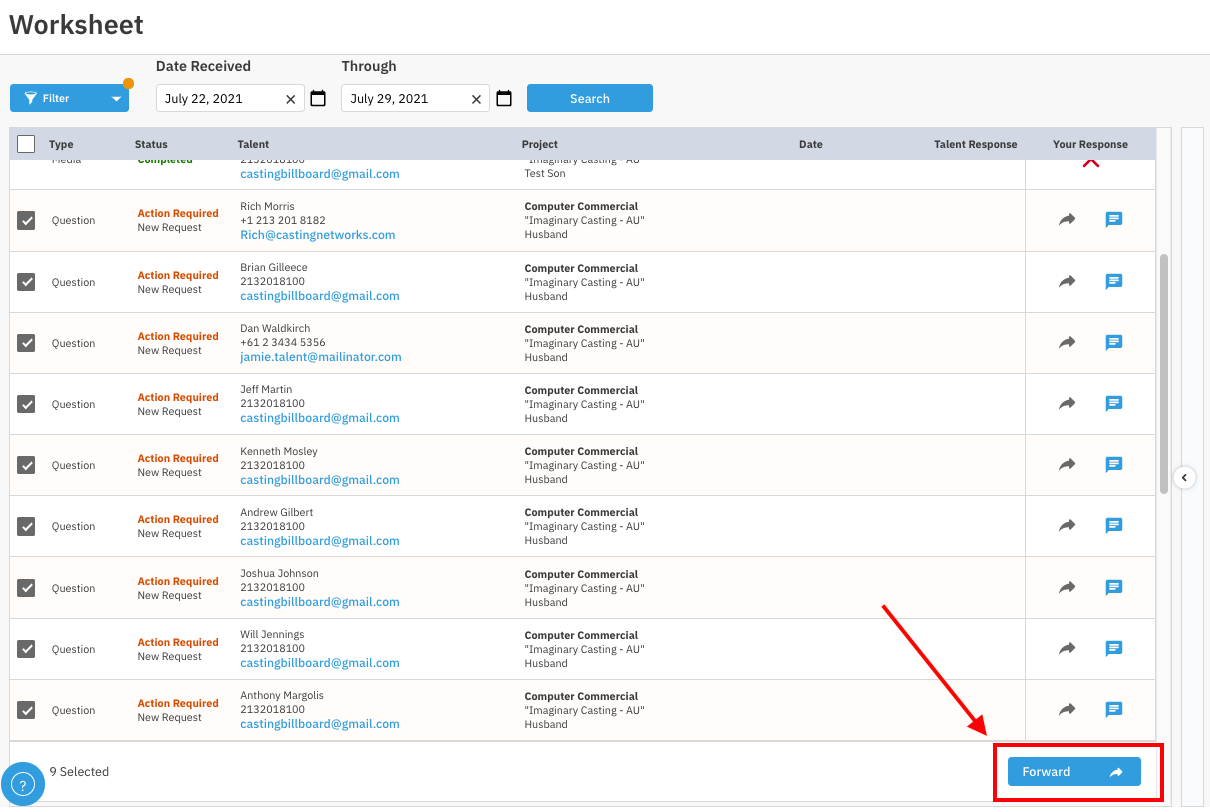 If forwarding to multiple talent at once, all talent will see the same message, if you've entered one.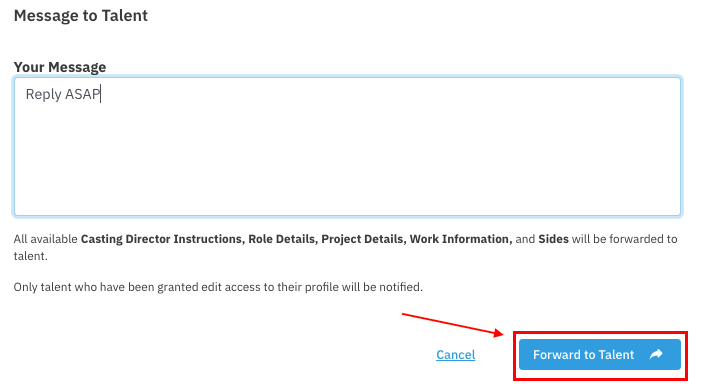 When forwarding a request for the first time, the status column will update to Pending while you wait for a response from talent.
If you see a duplicated arrow icon, you can hover over it to display the number of times you've forwarded the request. There is no limit to the number of times a request can be forwarded.