No problem! To change your project notifications:
1. Click on your name in the top right corner of your account
2. Click Account Settings and choose Notification Settings
You may need to choose which talent account you're updating notifications for
3. Click Edit in the Project Type Alerts section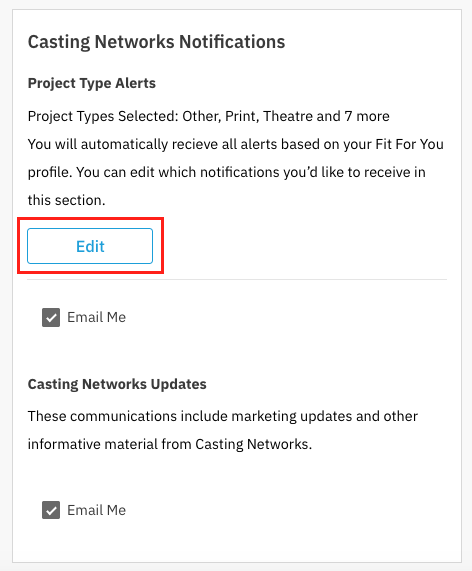 4. Select or deselect role types, pay preferences, or project types to fit your needs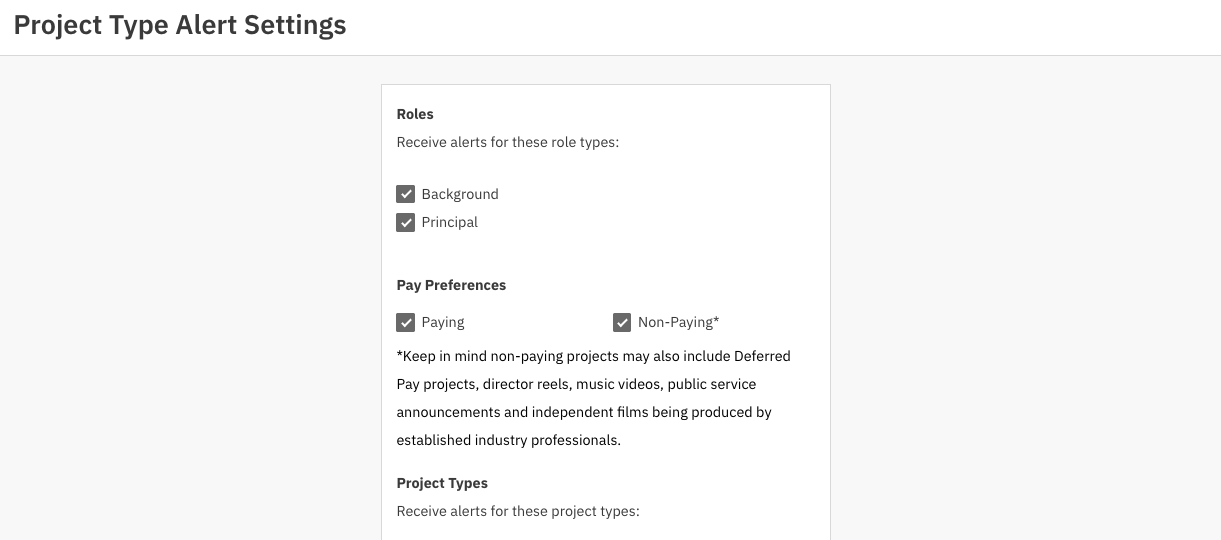 5. When ready, scroll down and click Save Changes


You can always revisit these settings to more closely fit the project types for which you'd like to receive notifications. You may also want to edit your Fit For You preferences if you are receiving notifications that do not fit your specifications.
If you have questions about changing your Fit For You settings, please see: What are the filters on my Casting Billboard? Can I adjust the filters?