How do I reset my password?

1. If you need to reset your password, please click the Forgot your Password? button on the login page.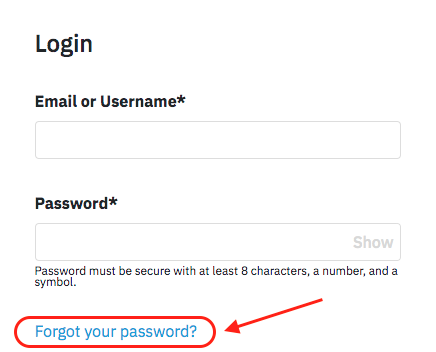 2.
If you have yet to claim your account on the new Casting Networks

, you will need to enter your USERNAME to retrieve a password reset email

If you have already logged into the new Casting Networks, please enter the email address you use to log on
Select Confirm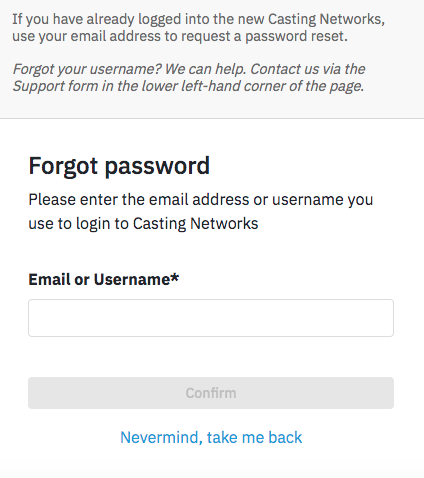 3. A password reset email will be sent to the email address associated with your account.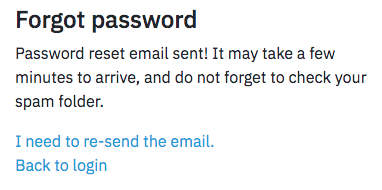 4. Select the Reset Password button in the email to enter in a new password.

Helpful Articles: