To view your responses to a request, click Requests below any project name. When viewing the details for any request, you'll notice a column titled Response to indicate the current status of the request by talent.
Responses will appear as Answered, Received Response, Sent & Pending, Not Yet Sent, Canceled or Declined*.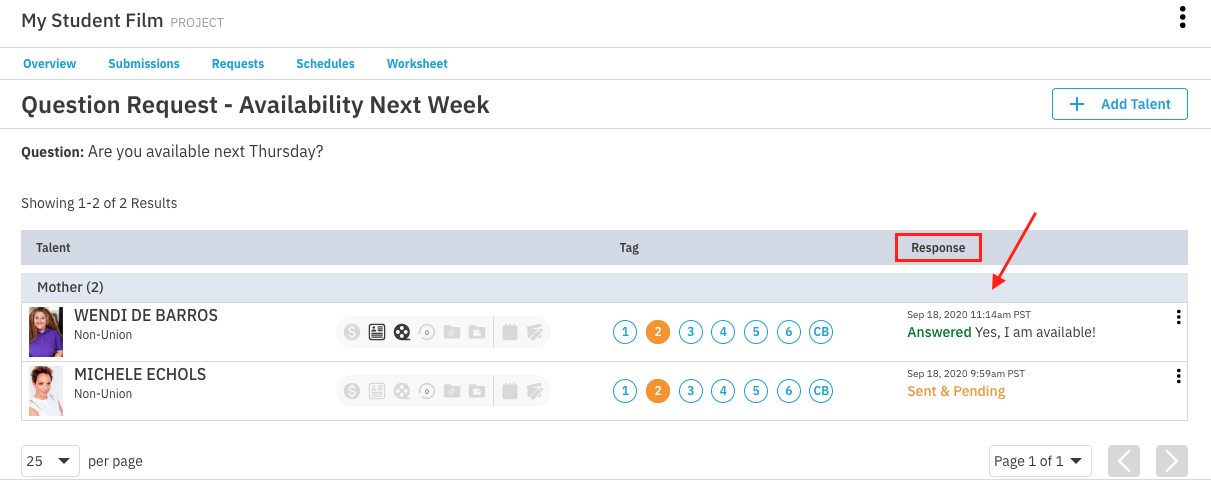 If a talent has not yet answered or responded to your request, you can cancel the request if you no longer require a response.

*Talent can decline Media Requests. You can view these decline responses and response notes on the request and within your activity log.
How do I see the responses to requests for each project?
From the project overview page for your project, you can select Requests below the project name. By clicking on any of the requests for the project, you will see the responses from any talent.
Helpful Articles: