When viewing your Worksheet, you can respond to casting on your talent's behalf, or review and send a talent's response.

On the Worksheet, click the curved left facing arrow to submit your response, or to review your talent's response.

You can also click on the request type to view additional details about the project, role, and your talent's response. When ready, click Submit Response to send your talent's response, or include a different one.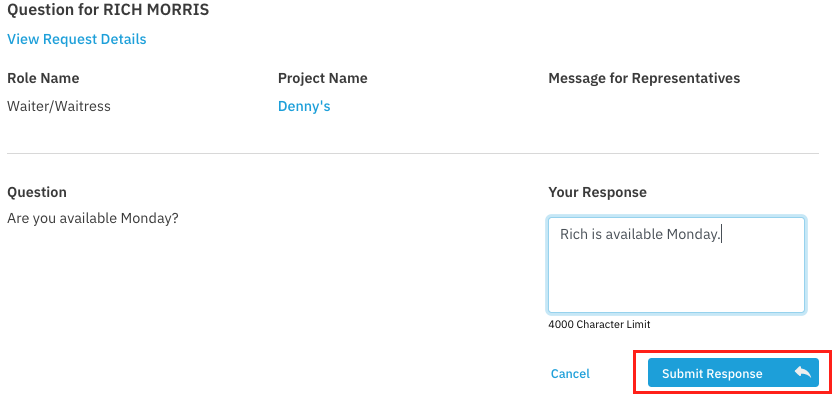 You are able to decline a Media Request and see which media requests your talent have declined via the "Talent Response" column on the Worksheet and determine if you'd like to send this response to casting. On the request, select the Decline button and include a note. When you're ready, click "Send Response". Responses cannot be edited after being sent.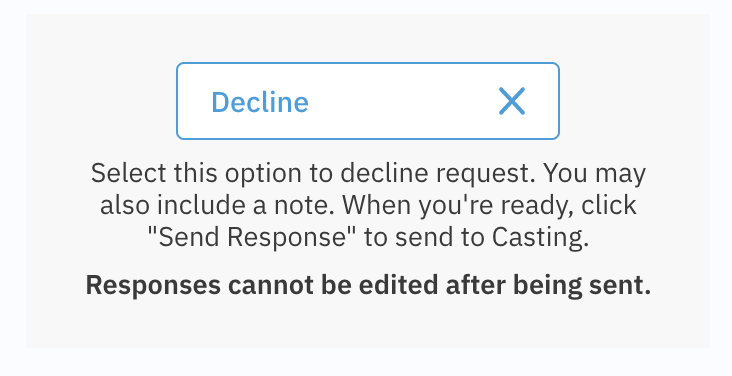 If casting sends a direct message, you will see a red bubble icon on the 'Send Response' button. Click on this button to reply to the Casting Director.