To create a new Representatives List:
Click

Talent Search

in the global navigation

Select

Representative Lists

3. Click Create New List

4. Enter a name for your list
5. Add Representative companies by using the filters on the left and clicking Search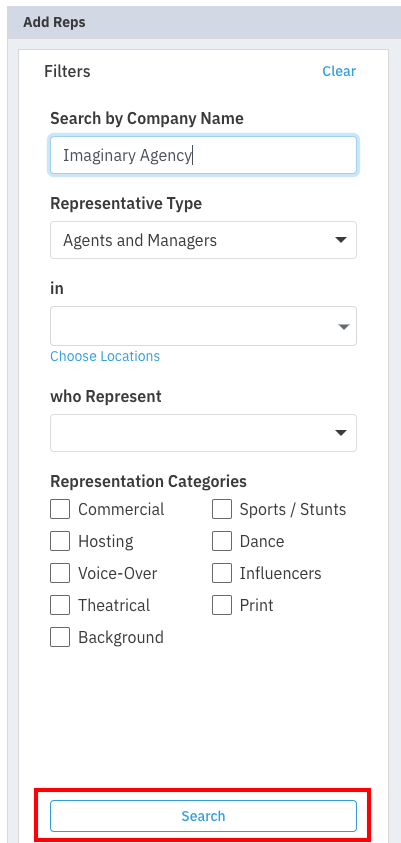 6. Once the search results are returned, click the plus sign (+) to add each representative company individually to the list or click Add All New To List to add all search results.
7. Click Save List.

You can also remove reps from your list by clicking on the minus sign ( - ) next to the representative company you wish to remove.