Filtering the Worksheet
Talent Representatives are able to view requests within a specific time frame. Choose to view requests by schedule / due date or received date.

Use the calendar icon to adjust dates. When ready, press Search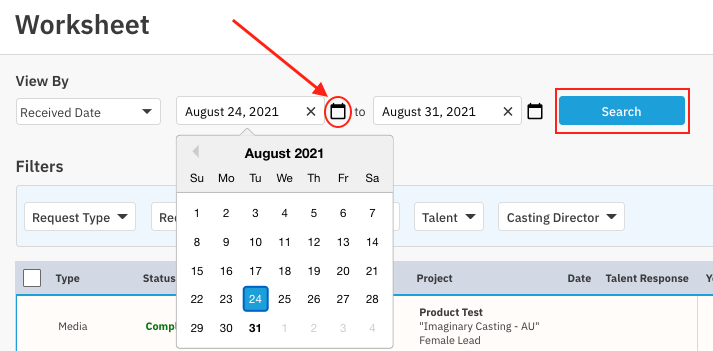 Additionally, Talent Representatives are able to filter requests on their worksheet by:
Request Type

Audition

Callback

Question

Media

Request Status

Action Required

New Request

Rescheduled

Review Response

Pending

Change Requested

On Hold

Pending Request

Complete

Canceled Request

Completed Request

Project Name

Talent

Casting Director
To filter your worksheet, select the Filter button the worksheet, choose what you'd like to filter then press Filter.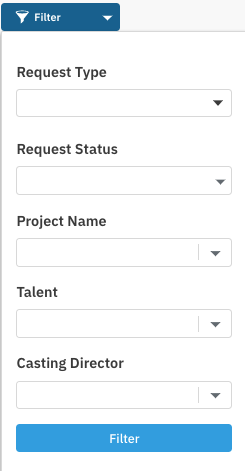 Related articles: