A folder is a tool used to organize a collection of media from your audition sessions. For example, it could be labeled "Day 1", and include all the content captured on the first day of casting, or it could be labeled "Self Tapes", a role name, or anything else that helps you better organize a presentation.
To add a folder within a presentation:
1. Go to the presentation and select + New Folder

2. Enter in a folder name and select Add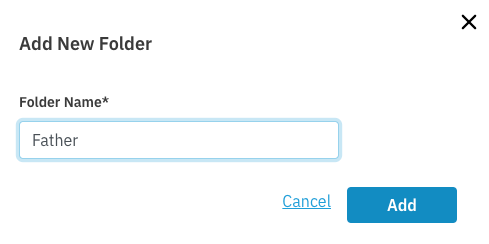 Once a folder is created, you can add an empty group or go to Sessions to add content gathered from Fastcapture and Request Media.