You can create a new presentation from Sessions and from Presentation Links.
From Sessions:
1. Click the session you would like to create a presentation from
2. Select all - or individual - groups of talent you would like in your presentation
3. Select Add to New Presentation

From Presentation Links:
1. Select + New Presentation

2. Give the presentation a name, choose between a live presentation or custom presentation and select Add
Live Presentation: The content of these presentations will be updated automatically based on changes made to sessions. We recommend choosing live presentation as it automatically updates with updates to a session.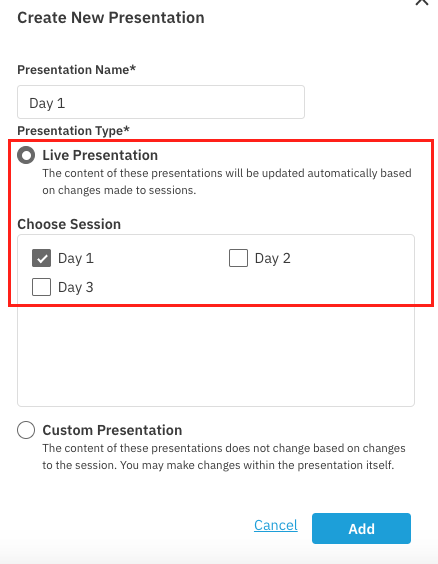 Custom Presentation: The content of these presentations does not change based on changes to the session. You may make changes within the presentation itself.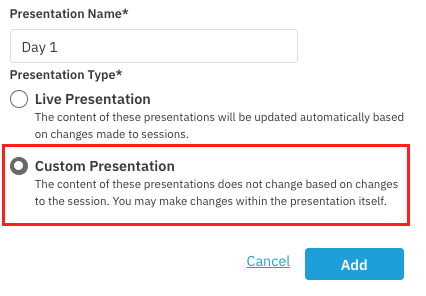 3. Select + New Folder, give it a name, and select Add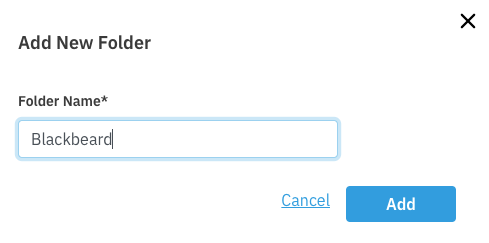 4. To add content:
Add an empty group and upload media, OR

Navigate to Sessions

and select content gathered from

FastCapture

or

Requested Media