Yes! To send a reminder to talent:
1. Click Requests below the project name
2. Click on the Question or Media request
3. Click on Send Request at the bottom right of your screen

4. Once the pop-up appears, select New and Pending Requests and enter a note (optional)
5. Click Send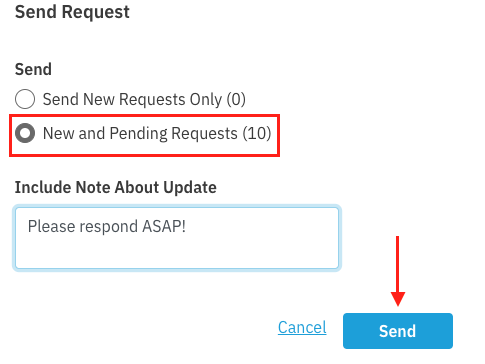 This will resend the request to all talent who have not responded to the request.