A personal profile is a profile that does not have any representation associated with it. To receive email alerts for projects posted on Casting Billboard you will need a personal profile. In order to submit to roles on Casting Billboard, you will need to have a Premium Membership, as well as have a personal profile.
Please follow the steps below to create a personal profile via your account:
1. Log into your active account
2. Click on the Your Profile tab
3. On this page, click on that dropdown menu (in the right-hand corner - you should see the name of the talent representative company for this profile) and select Create Personal Profile.

4. Follow the steps to create a personal profile then select Save & Continue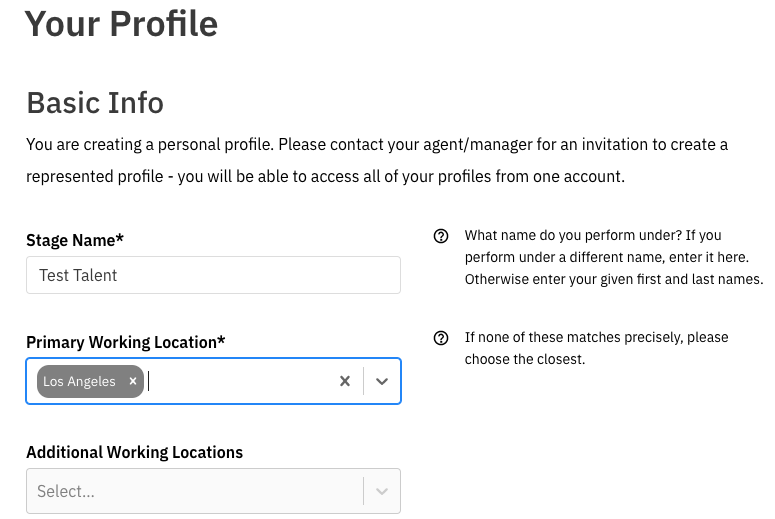 Helpful Hint: While creating your new profile, you can choose to COPY the information (media, credits, and skills) from any of your existing profiles.
Helpful Articles: